Don Fraser Loved Painting en plein air in Mexico
These paintings will be in a show opening November 15th at:

Quinn's of Tweed Art Gallery
Don Fraser first went to Mexico in February,1970 to the history-rich town of San Miguel de Allende which was famous for its two respected art schools.

It wasn't long before the intriguing beauty of the 400 year-old colonial architecture, the intense colour of the unfamiliar flowers, the warmth of the sunlight and the friendly faces had him charmed.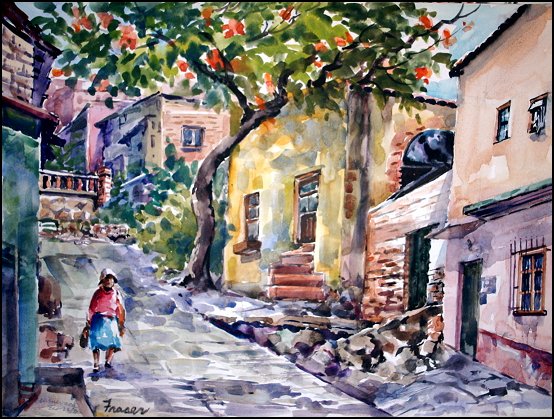 Cuernava February 1991 ~ Walking In The Sun 18 x 24 wc
Over the next two decades, Don, his wife with their artist friends ventured often to the towns of Guanajuato, Oaxaca, Cuernavaca, San Christobal de Las Casas, and Merida.
In these lovely towns, every morning he would head out with his 18x24 inch paper-block under his arm, a jar of water in one pocket of his jacket and his watercolour tubes in the other.

With a couple of brushes protruding from his shirt pocket he would ramble until he found a scene he liked. Hunkering down on a nearby step or curb with his paper-block propped on his knees and his water jar, paints and palette spread on the ground he'd happily proceed to paint.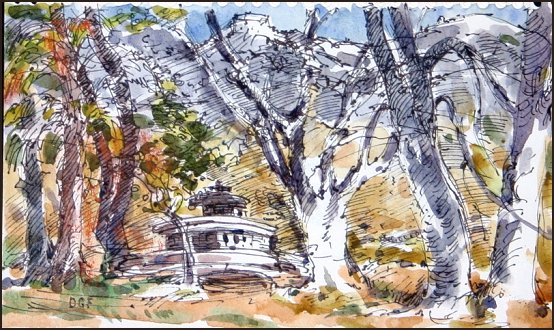 Guanajuato 1969 ~ In The Trees 5 x 8 wc
He tried to get on the paper everything he saw around him - the indigenous pedestrians, the bright coloured houses, the ornate ironwork grills and the mysterious flower-covered garden walls which lined the streets.

And in the evenings, he relished going to the outdoor concerts to depict on paper the rhythms of the musicians as they played.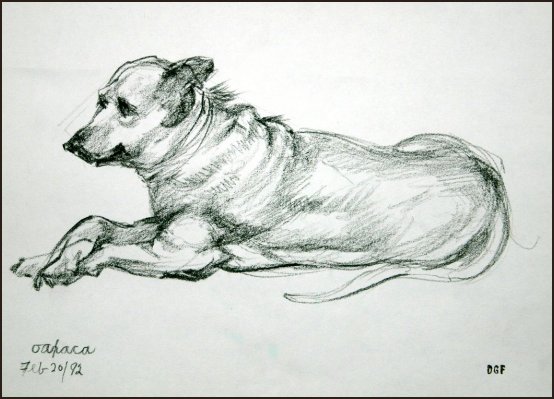 Oaxaca February 20, 1992 ~ Street Dog 8 x 11 conte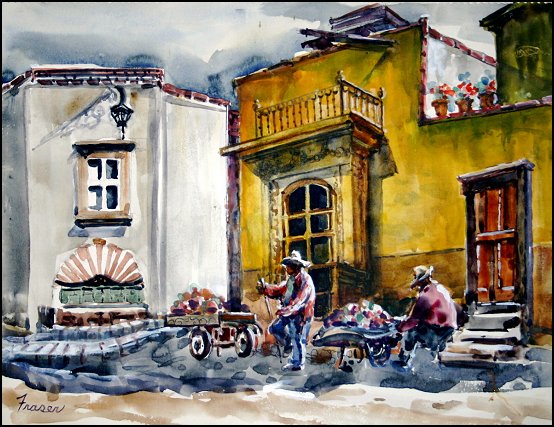 San Miguel de Allende ~ Street Vendors 12 x 16 wc
On his return flight to Ontario, Don would lug home a bulging portfolio of Plein Air watercolour paintings.
Most of these have never been shown before but that soon will be remedied.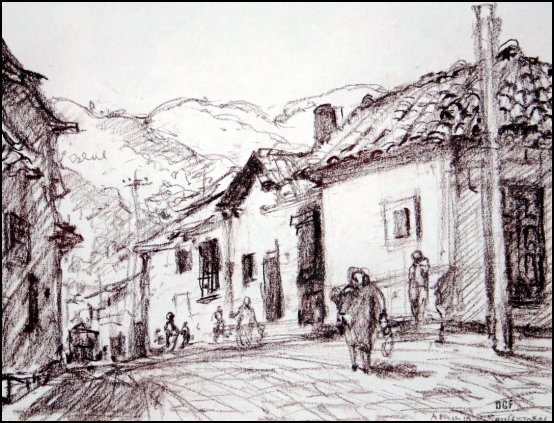 San Cristobal de la Casas April 10, 1984 8 x 11 conte
Come and see the work of Plein Air masters Don Fraser AOCA and John Stuart Pryce OSA, IPAP in an exhibition of over seventy never before seen Plein Air paintings in the Upper Gallery, Quinn's of Tweed.
This show opens Saturday, November 15th, 2014 and runs to January 11th, 2015.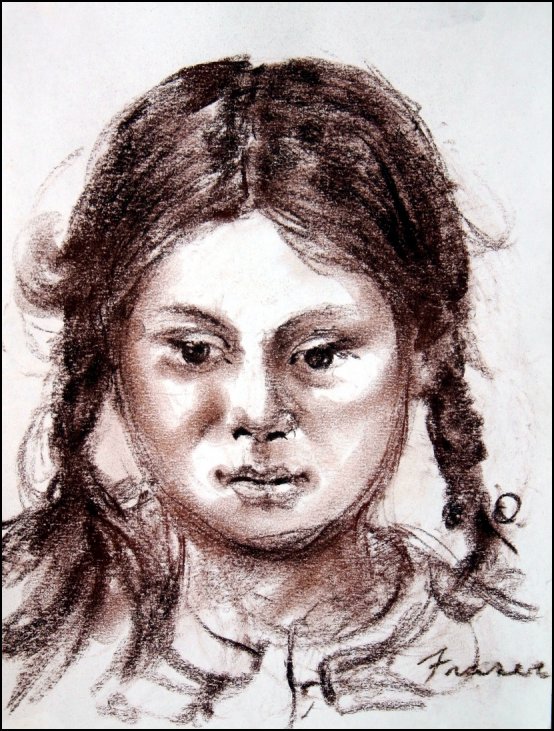 San Cristobal de la Casas April 1984 ~ Little Girl 11 x 6 conte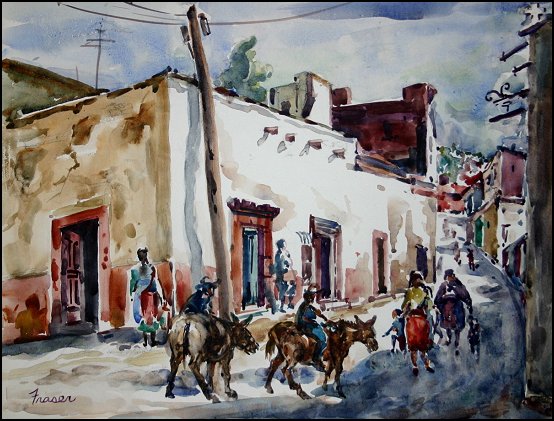 San Miguel de Allende 1989 ~ Sunlit Street 12 x 16 wc